Video Gallery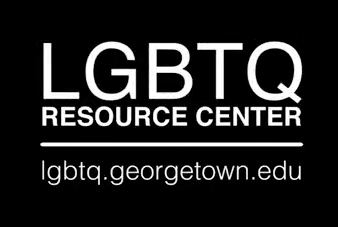 The LGBTQ Resource Center is delighted to offer the following videos as a brief look into the work and reach of Center Initiatives across campus. The clips below feature many moments of student life as well as the perspectives and depth of our Faculty and Staff. From our visibility project the "I AM Campaign" to our signature events like Lavender Graduation and Coming Out in Red Square, you can find special occasions captured here on film. We invite you to explore these galleries and share with us even for a brief time what are now the "Expressions of a Better Georgetown."
You can find all of our videos on our YouTube Channel.
Lavender Graduation 2019
Celebrating 10 Years of Lavender Graduation
The LGBTQ Resource Center is honored to have celebrated LGBTQ and ally students for ten years, 2009-2018
You can find videos from Lavender Graduation 2015 through Lavender Graduation 2018 on our YouTube Channel. 
10th Anniversary of the LGBTQ Resource Center
On October 15, 2018, the LGBTQ Resource Center celebrated its 10th anniversary through "Edges that Blur," a conversation with Dr. Dan Porterfield (COL '83) and Dr. Marcia Chatelain on student activism and institutional response. 
10th Anniversary of Out for Change Campaign
The Out for Change Campaign was a student-led initiative in the Fall 2007 which led to the historic townhall with President DeGioia in October 2007, the creation of three working groups, and the eventual formation of the LGBTQ Resource Center. On September 27, 2017, the LGBTQ Resource Center celebrated the 10th anniversary of this student-led campaign through a panel conversation with student, faculty, and staff that were part of the historic campaign. 
I AM Campaign
The "I AM" campaign is an annual part of OUTober that allows students to proudly declare their identities. Since its formation this campaign has been a form of empowerment and visibility for students across campus. This year we have also asked faculty and staff to participate. What does "I Am" mean to you?
Coming Out in Red Square 2015
Coming Out in Red Square is GUPride's annual Coming Out Day Celebration. It celebrates the progress Georgetown has made to become a more inclusive campus, while recognizing that there are still challenges. This event features a door through which students "come out" as proud LGBTQ Hoyas and Allies.
Georgetown it Gets Better Campaign
Georgetown Hoyas come together to share their stories and spread the message of hope to LGBTQ youth that it really does get better.