The LGBTQ Resource Center, serving lesbian, gay, bisexual, transgender, queer, and questioning individuals, is the first such Center of its kind at a Catholic/Jesuit institution in the country. We have sought to build on the rich interfaith and intellectual engagements of Georgetown to create a Center that will speak to all of us in all of our rich diversity.
2021 Lav Grad Celebration
Awards & Student Speaker
A special Lavender Graduation conversation: As part of this year's celebration of our 2021 graduates, the LGBTQ Center and President DeGioia invited Shiva Subbaraman for a special conversation to reflect on the leadership of the Class of 2021 and the importance of our annual Lavender Graduation to the life of our Georgetown community.
Welcome to The LGBTQ Center
Trans Day of Remembrance

OUTOBER 2019: COMING OUT DAY

Journeys is an annual retreat for LGBTQ and Ally students.

OUTOBER 2018: COMING OUT DAY
Visit the Trans @ GU page for information and resources for transgender and gender non-conforming members of the Georgetown Community.
Click the link above for information for students, faculty and staff on issues relating to sexual misconduct.
The LGBTQ Center is a semi-confidential space. Any member of the university community can make a report about a possible bias related incident.
We send out a weekly newsletter during the academic year. Sign up to be added to our list!
Georgetown Named "Best College for LGBTQ+ Students in DC"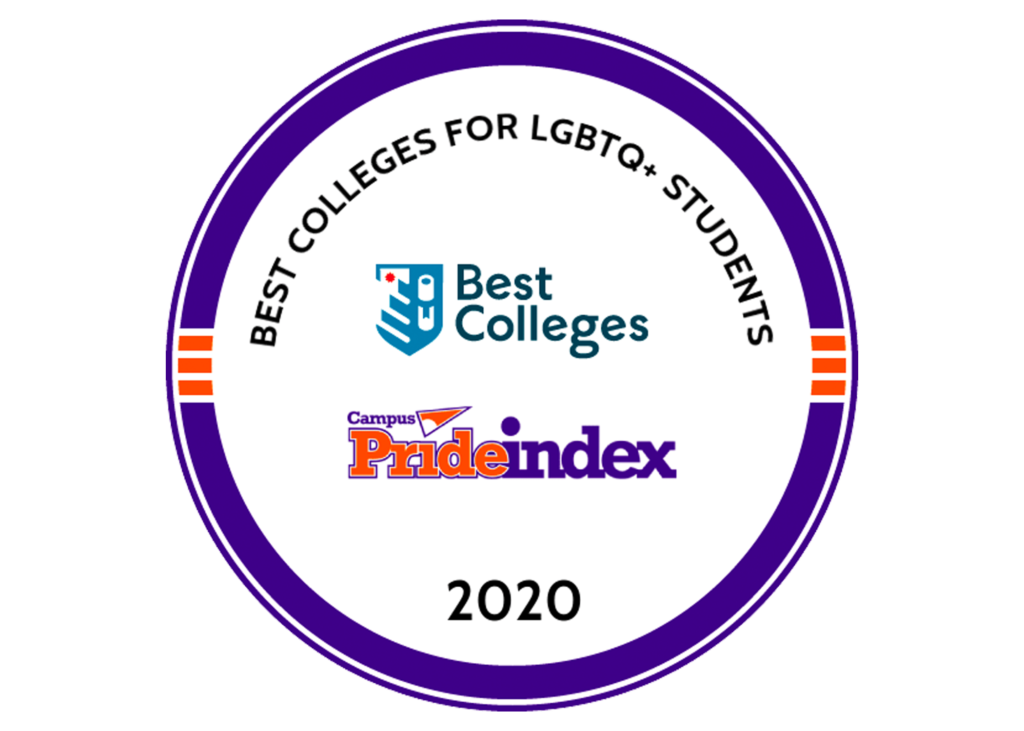 Georgetown University has been named the Best College for LGBTQ Students in DC, this year, by Campus Pride, and Best Colleges. Thank you to all the faculty, staff and students who have worked so hard over the years to make this possible. This is truly an honor. For more information, see the 2020 Best Colleges by State.
Hours
M – F: 9:00AM – 5:00PM
Sat, Sun: Closed