Meet the Staff
Claire – Student Assistant
Student Assistant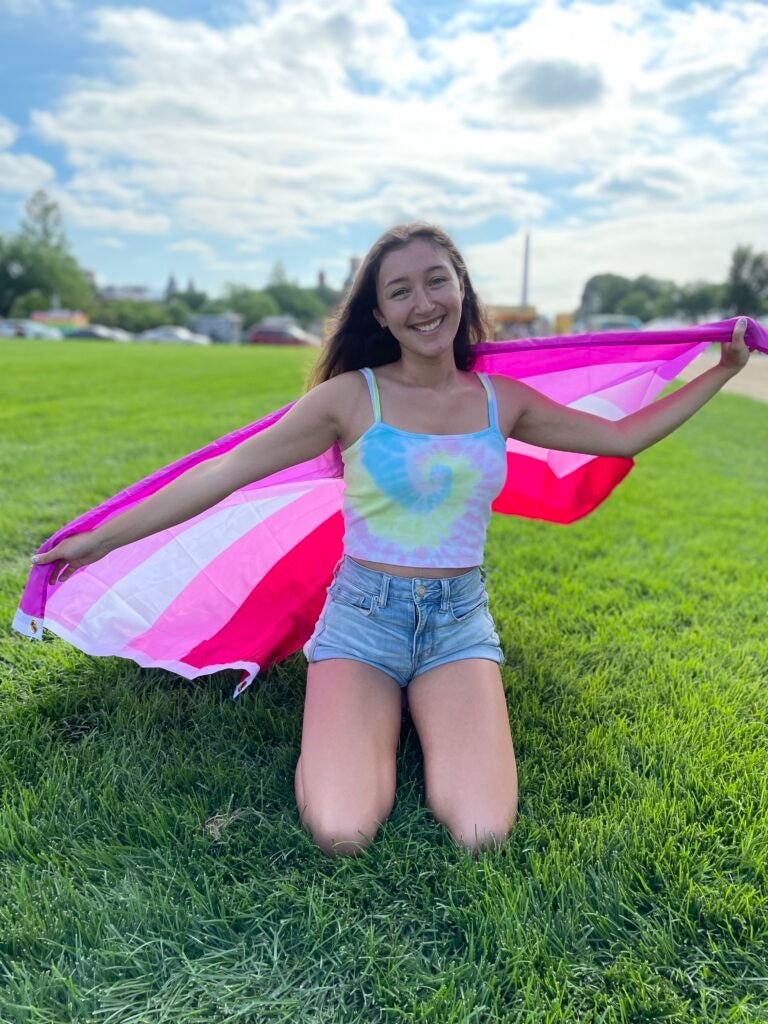 Bio: Claire is a sophomore in the SFS studying Regional and Comparative Studies (Latin America and Asia). She is from Washington State and enjoys hiking, fall weather, and rock climbing. On campus she is a part of Delta Phi Epsilon, GIVES, and Ballet Folklórico Mexicano. Claire is looking forward to movie nights with the LGBTQ Center and creating new traditions on campus.
Dahlia – Student Assistant
Student Assistant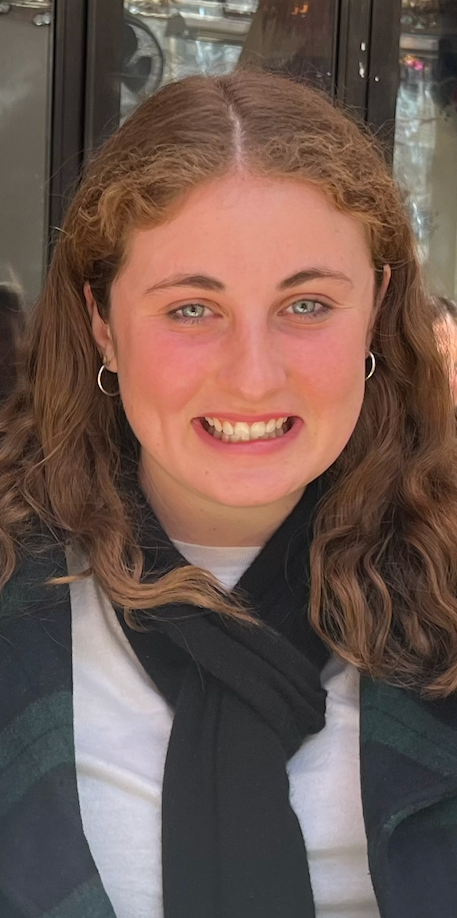 Bio: Dahlia is a freshman in the college studying journalism with an intended major in American Studies. She is from Oakland, CA and enjoys listening to music, watching RuPaul's Drag Race, going on road trips, and reading short stories. On campus she is a part of the club softball and boxing teams.
Staff History
Like many LGBTQ Centers, we grew out of individuals dedicated to serving our LGBTQ students' needs. Prior to 2003, members of our long-standing LGBT Working Group, worked with individual students as needs arose. From 2003, Chuck Van Sant in Student Affairs served as a half-time interim coordinator for LGBTQ Community Resources; and Bill McCoy served in a dual position from 2004-2008 as Coordinator of LGBTQ Community Resources and Assistant Director of Student Organizations. The creation of the Center as a standalone department in the Division of Student Affairs, with full institutional funding and support, and two full time professional staff serving the needs of students, staff, faculty, and alumni was uniquely structured to be thoughtful regarding Georgetown's Jesuit and Catholic Identity. The LGBTQ Resource Center officially opened its doors in this latest incarnation on August 26, 2008.
Dr. Amena Johnson served as Associate Director from 2019-2022
Sivagami Subbaraman held the position of Executive Director from 2008 – 2020
Matt LeBlanc held the position of Program Coordinator from 2009 to 2013
Bridget Sherry Laizer served as Special Projects Coordinator from 2013 to 2014
Julian Haas served as Assistant Director from 2014 to 2018
---