Alumni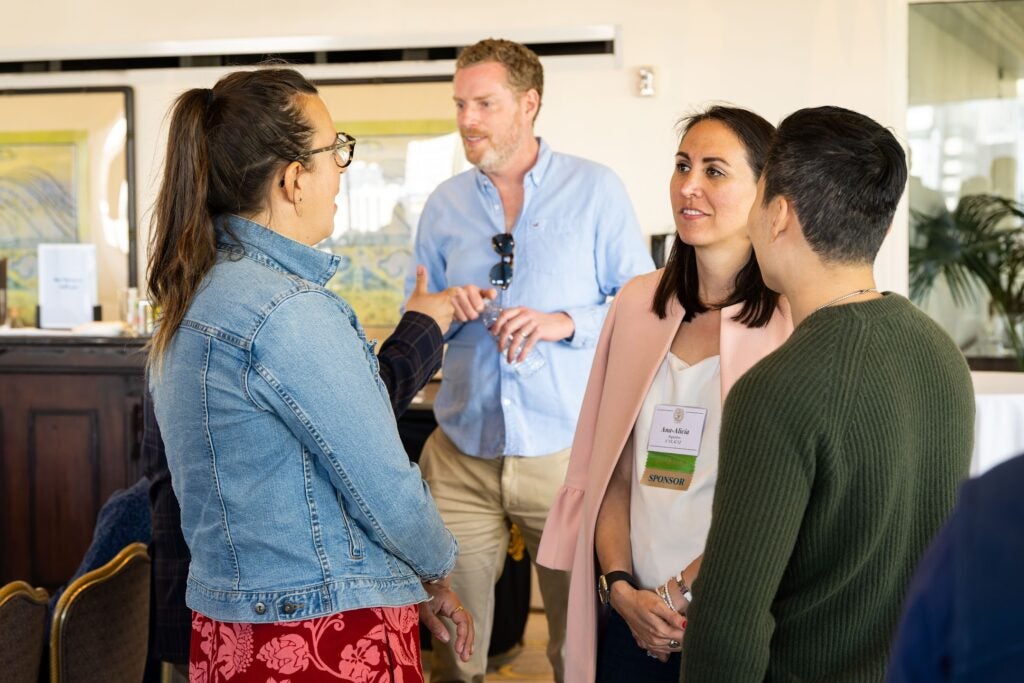 We rely on your generous contributions to enhance Center programs and services. We welcome your contribution in the form of time, energy, gifts in kind, and financial support. This places us in a special place of both privilege and responsibility, and we look to your thoughtful support to help us become a national model on how to do this work with discernment and respect to our deepest held values and beliefs.
For students, your generosity will mean continued support and expansion of the excellent programs being currently offered including travel assistance to LGBTQ conferences, need-based financial assistance, and growth in programming and presentations on campus.
For Georgetown, your generosity will mean development as a model in doing LGBTQ work in a faith context, drawing on its decades of understanding, commitment, and expertise on interfaith work.
For you, the donor, your generosity will make a difference in the lived experiences of LGBTQ Hoyas as we help make sure there are fewer roadblocks to their full and whole development.
How to Give
You may make a donation online here: http://giving.georgetown.edu/lgbtq-gift. If you would like to mail a check, you can send it to our secure University drop box:
LGBTQ Resource Center
Georgetown University
PO Box 0734
Washington, DC 20073-0734
Donors may choose to endow a particular program, or contribute to the general fund. If you would like to explore opportunities for an endowed and named award, scholarship, or other programs, please contact the Associate Director, Riley Jelenick.
See below and throughout the website all that the donations have made possible.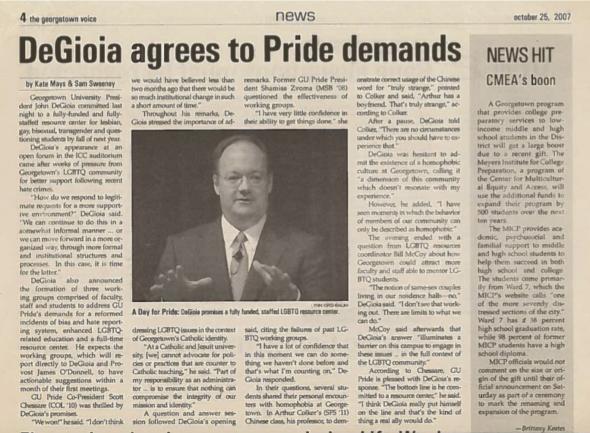 To acknowledge and record the work done by LGBTQ students from the 1970s to the founding of the LGBTQ Resource Center, the Center has created a blog, "LGBTQ Histories at Georgetown." Visit the blog to access a timeline of events, archives, and interviews with a group of staff, faculty, and alumni who had been present and involved on campus during the lawsuit or during the Out for Change campaign.