Lavender Graduation
An Annual Celebration of our LGBTQ & Ally Students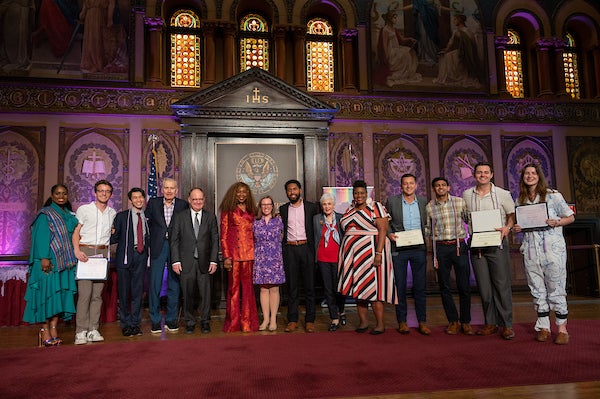 Lavender Graduation is a special ceremony for LGBTQ and Ally undergraduate and graduate students to acknowledge their achievements, contributions, and unique experiences at Georgetown University. Each year, we bring back a distinguished Hoya alum to serve as our Keynote speaker, and the ceremony has grown to be a signature event that celebrates all of the Hoya community. As President John DeGioia says, the ceremony "marks the beginning of the Commencement season" on the Hilltop. The ceremony now includes the Main Campus, the Georgetown Law Center, the Medical School, and the School of Continuing Studies.
Please visit our Archives to read more about past Lavender Graduations.
Lavender Graduation History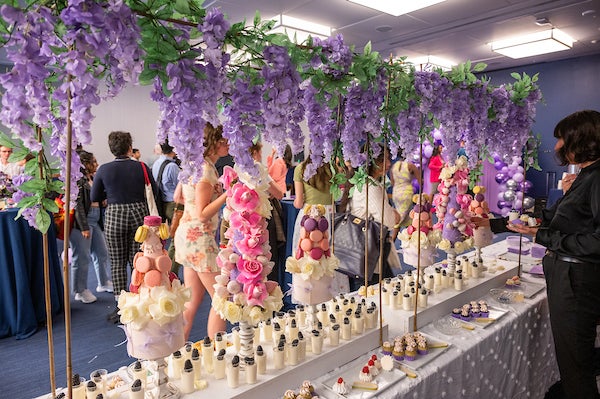 Lavender Graduation builds on the university-wide commencement events as an officially supported ceremony celebrating and recognizing the contributions and achievements of our LGBTQ and ally seniors to the Georgetown community. The event is held prior to the academic commencement ceremony to facilitate underclassmen participation before the conclusion of the academic year.
The tradition of Lavender Graduation began at the University of Michigan in 1995 with just three graduates. Dr. Ronni Sanlo, then Director of the University of Michigan LGBT Campus Resource Center, coordinated the first Lavender Graduation in order to acknowledge the achievements of LGBTQ graduates. By 2001, there were over 45 institutions were holding Lavender Graduation Ceremonies and the tradition continues to expand to additional colleges and universities across the country.
The color lavender plays a historic role in LGBTQ history and in the community. It's a combination of the colors pink and black, which were once used to identify and discriminate against gays and lesbians. The LGBTQ community has reclaimed lavender as symbol of pride and community.
Celebrating 11 Years of Lavender Graduation
For more information about previous Lavender Graduation ceremonies, visit our archived pages: