2014 Registration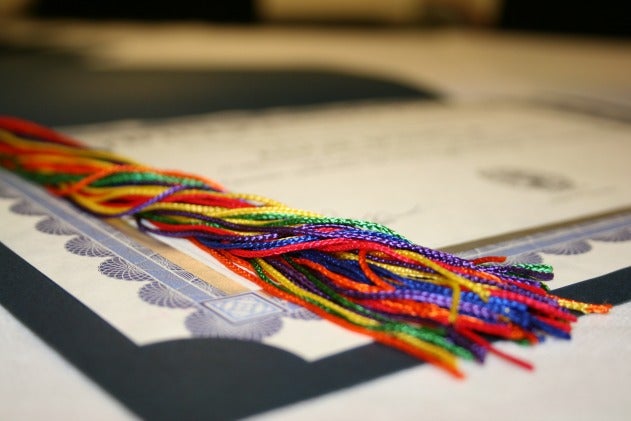 GRADUATING CLASS OF 2014
The LGBTQ Resource Center welcomes all graduating students—The College, SFS, MSB, NHS, Grad A&S, Law, Medical, and SCS—to participate in Lavender Graduation. All LGBTQ- and ally-identified graduates are encouraged to come celebrate their achievements, contributions, and unique experiences here at Georgetown University.
Registration Deadline: March 30: Graduate Registration- HOYAlink
NON-GRADUATING STUDENTS: UNDERGRADUATE & GRADUATE
We welcome and encourage all students, undergraduate and graduate, to attend Lavender Graduation. This is an opportunity to celebrate the accomplishments of the graduating class and bring the community together to share in our history and progress among friends.
Registration Deadline: April 15: Student Guest Registration- HOYAlink

STAFF & FACULTY
Staff and Faculty are strongly encouraged to attend Lavender Graduation and share in this special evening with our students.
Registration Deadline: April 15: Staff & Faculty Registration- HOYAlink

ALUMNI
We are honored to welcome our proud Alumni, family, and friends back for Lavender Graduation. Please join us to celebrate our successes and connect the generations.
Registration Deadline: April 15: email lgbtq@georgetown.edu