Honoring the Class of 2020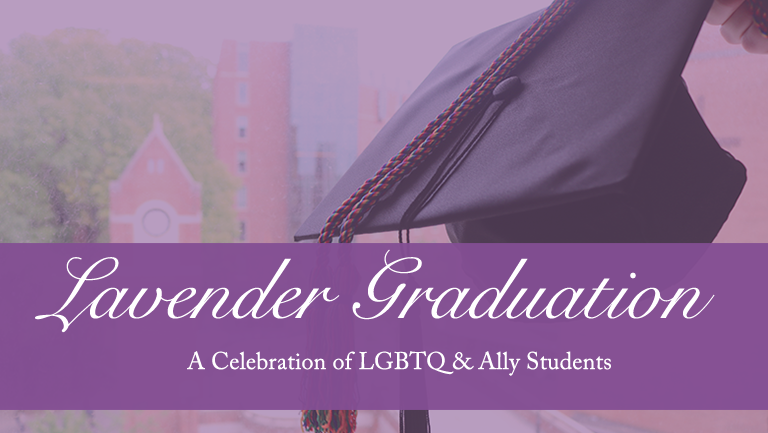 April 27th was scheduled to be the day of our 12th Annual Lavender Graduation, a celebration and a joyous coming together of the LGBTQ and allied communities across the Main, Law, Medical, and SCS campuses. We write at this moment to hold in that sense of loss at not having this rite of passage, as well as the loss of togetherness for our communities in what has become a much beloved ceremony on campus. We want you to know that everyone is thinking of you, the Class of 2020 that has endured so much, and we hope that we will gather together again to celebrate you.
We are delighted and honored to let you know that Congresswoman Pramila Jayapal (COL '86) Member of Congress (WA-7), our Lavender Graduation Keynote Speaker, has recorded a very special message to share with all of you.

We are also happy to share with you a special message from:
President John J. DeGioia (COL '79, GRAD '95) (new window)
CLASS OF 2020: A Remembrance & Looking Forward (new window)
Finally, we created a special video that we hope will remind you of some good memories of your time on the Hilltop. This video includes special messages from Provost Robert Groves, Dean William Treanor (Law Center), peers, alumni, faculty, and staff. We offer this with much lavender love and hope from all of us at the LGBTQ Center and the Planning Committee for Lavender Graduation.
Special Senior Recognition
Each year we recognize students for their leadership and contributions to the campus community with four awards. It is different this year, and in keeping with the spirit of the current historic moment, we felt it important to recognize and honor this community of student undergraduate leaders who were nominated by their peers, faculty, and staff. We recognize and celebrate your dedication, commitment, and generosity over the years to make Georgetown a more open and inclusive space. Congratulations and wishing you all the very best. We recognize the following seniors: