John Carroll Weekend 2018
JOHN CARROLL WEEKEND
Since 1952, John Carroll Weekend has traveled to a different city each year, gathering the local Georgetown community and alumni, students, faculty, parents, family members and friends from around the globe to celebrate the best of Georgetown.  The weekend of educational, social, and cultural events offers participants the chance to engage with one another and with Georgetown's outstanding faculty and university leaders, and to learn more about the host city.
JCW SEATTLE 2018
In April 2018, Georgetown will welcome alumni, family, and friends to John Carroll Weekend Seattle, four days of social, cultural, and intellectual programming options in the heart of the Pacific Northwest.
A trademark celebration of the Georgetown University Alumni Association, this annual gathering features an extended weekend packed full of specially curated events and excursions. April 2018 will focus on Seattle as an important center for technology, business, cuisine, and art set in an area of breathtaking natural splendor.
View the full schedule and register to attend here: JCW.georgetown.edu
Re-Imagining Ourselves: Hoyas for Others Share Their Stories
Hear distinguished Hoyas reflect on their Georgetown stories and personal journeys, discussing how Georgetown sparked their passion for impacting an increasingly diverse world. From policy to media and local to national politics, these alumni empower local and national communities within the context of shifting American demographic trends such as a shrinking middle class, growing racial and ethnic diversity, and continued struggle for gender and LGBTQ equality. Hear how their Hilltop experiences continue to inspire their drive for change and their hopes for the future.This panel will be moderated by PBS NewsHour's White House Correspondent Yamiche Alcindor (C'09) with special introductory remarks by Congresswoman Pramila Jayapal (C'86). Featuring: Sarah Audelo (F'06), executive director, Alliance for Youth Action; Winnie Stachelberg (C'86), executive vice president for external affairs, Center for American Progress; and Arthur Woods (B'10), co-founder, Imperative.​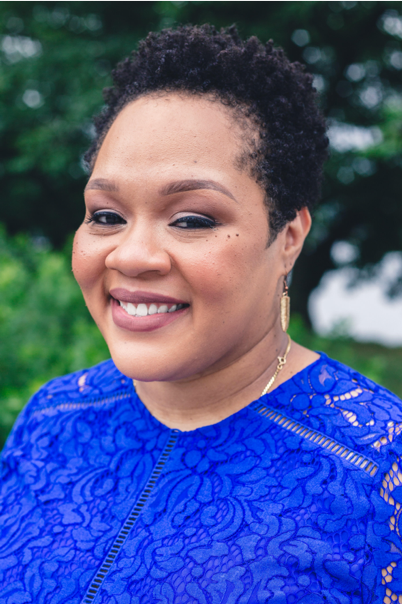 Yamiche Alcindor (C'09)
Yamiche Alcindor serves as PBS NewsHour's White House correspondent as well as a political contributor for NBC News and MSNBC. Prior to joining the NewsHour in January 2018, Alcindor served as a national political reporter for The New York Times where she covered the presidential campaigns of then-Republican candidate Donald J. Trump and Senator Bernie Sanders, as well as Congress, the impact of the Trump Administration's policies on working class Americans and people of color, and the intersection of race and politics in America.
She was previously a national breaking news reporter for USA Today where she reported on the Newtown, Conn. school shooting, the death of Trayvon Martin, and police related protests in Ferguson, Mo. and Baltimore, Md.
In March 2017, Alcindor – who described the late PBS NewsHour co-anchor and managing editor Gwen Ifill as one of her mentors – was presented an award in Ifill's memory at the Toner Prize. In 2017, she was also named to The Root's annual list of the most influential African Americans in the country and to The 1804 List, an award named in honor of Haiti's year of independence that recognizes influential Haitian-American leaders. In 2013, she was named the National Association of Black Journalists Emerging Journalist of the Year.
Alcindor earned a master's degree in broadcast news and documentary filmmaking from New York University and a bachelor's degree in English, government and African American studies from Georgetown University.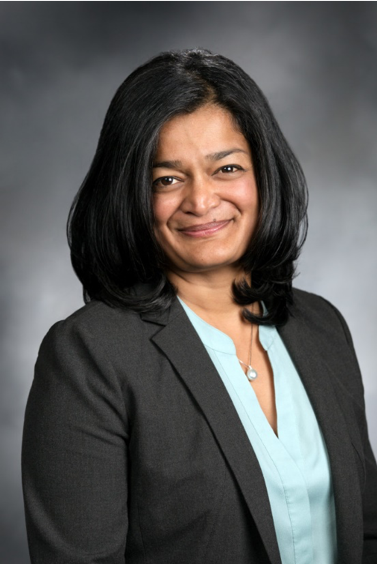 Congresswoman Pramila Jayapal (C'86)
Congresswoman Pramila Jayapal represents Washington's 7th District, which encompasses most of Seattle and surrounding areas including Shoreline, Vashon Island, Lake Forest Park, Edmonds and parts of Burien and Normandy Park.
Congresswoman Jayapal is committed to ensuring that every resident of the district has economic opportunity; fairness and equity; and safe and healthy communities. She is proud of the district's role in leading the country on issues like the minimum wage, racial equity and innovation, and will work to support that work and lift it up as a model for the rest of the country.
Her focus is on ensuring income equality; access to education, from early learning to higher education, including debt-free college; expanding Social Security and Medicare; protecting our environment for our next generation; and ensuring immigrant, civil and human rights for all.
Jayapal relentlessly challenges systems that corrupt our democracy, pushing for campaign finance reform, tax reform, voting rights and an end to institutionalized racism. In all of these endeavors, she continues to build the movement to expand our democracy and create the political space for policy change that benefits working families and responsible businesses.
The first Indian-American woman in the House of Representatives, Jayapal has spent the last twenty years working internationally and domestically as a leading national advocate for women's, immigrant, civil, and human rights.
She came to the United States by herself at the age of 16 to attend college at Georgetown University and later received her MBA from Northwestern University. She has worked in a number of industries in both the public and private sector.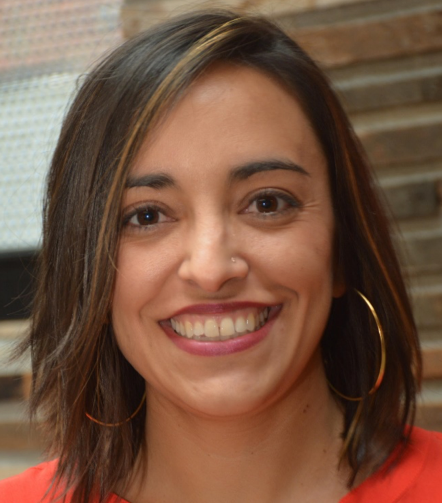 Sarah Audelo (F'06)
Sarah Audelo is the Executive Director of the Alliance for Youth Action, the nation's largest young grassroots organizing network in the country. Her passion is centering and uplifting young people, and particularly young people of color, in progressive movements and institutions. She has been an organizer, advocate, and policy wonk for progressive youth organizations, working on economic justice, reproductive rights, LGBTQ rights, civic engagement, and more.
After graduating from Georgetown University with a Bachelor of Science in Foreign Service, Sarah was a special education teacher with Teach for America in the Rio Grande Valley. She is originally from Bakersfield, California and lives in Washington, DC.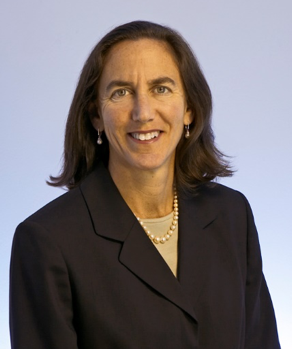 Winnie Stachelberg (C'86)
Winnie Stachelberg is the executive vice president for External Affairs at American Progress. Stachelberg is a member of the American Progress Executive Committee, helping to develop and drive the strategic direction of American Progress' multi-issue progressive agenda. Since joining American Progress in 2006, she has worked to expand and deepen American Progress' reach and influence on Capitol Hill, in the administration, and beyond the beltway, as well as managing American Progress' sophisticated outreach, relationship tracking, and email marketing initiatives.
Stachelberg is an innovator and strategic manager with more than 20 years of experience working in progressive institutions on a variety of policy challenges. While at American Progress, she has helped launch a variety of programs, including the organization's immigration policy program and several teams she continues to oversee: the LGBT Research and Communications Project, gun violence prevention work, and the Half in Ten antipoverty campaign.
Prior to joining American Progress, Stachelberg spent 11 years with the Human Rights Campaign (HRC), the nation's largest LGBT civil rights organization. As the first vice president of the HRC Foundation, Stachelberg's early priorities included building a think tank, launching a religion and faith program, and rebuilding the National Coming Out Project. Previously, she was the HRC's political director, initiating and leading the expansion of the HRC's legislative and political strategies. Stachelberg joined the HRC in 1994 as senior health policy advocate and helped to establish the organization as a key advocate in health care issues affecting the LGBT community.
Before joining the HRC, Stachelberg worked at the Office of Management and Budget, formulating and reviewing health care policies and budgets for the Department of Health and Human Services. A native New Yorker, Stachelberg taught English at George Washington High School after graduating Georgetown University. She earned a master's degree in public administration from George Washington University.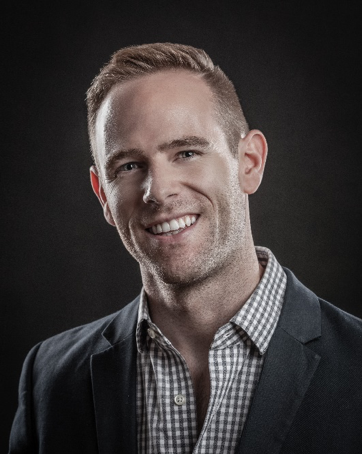 Arthur Woods (B'10)
Arthur Woods is a serial entrepreneur, global speaker and advisor to leading brands on the ways we help people grow and realize their potential at work. He has been recognized as Forbes 30 Under 30. He is the Co-Founder of Imperative, a breakthrough learning and development platform that has pioneered the way we measure and grow purpose within organizations. Imperative has powered the largest global research on purpose in the workplace, working with a wide range of organizations from LinkedIn and MetLife to Sony.  Arthur is a three-times TEDx speaker, World Economic Forum Global Shaper, a New York Venture Fellow and sits on the Boards of the Georgetown Technology Alliance, Social Impact 360 and Out in Tech.
Arthur came from Google where he led operations for YouTube's Education division and oversaw YouTube for Schools. Arthur co-founded Social Impact 360, the leading collegiate social enterprise education program and co-founded Out in Tech, the largest global LGBTQ technology community. Arthur studied Operations and information Management at Georgetown University and Project Management at Stanford University. He contributes to Fast Company's Purposeful CEO series.
Imperative is the first technology to make career coaching affordable and accessible for professionals in the first 10 years of their career. Our platform enables you to identify what gives you fulfillment in your career, then act on it with the support of your peers and expert coaches. Through breakthroughs in positive psychology, design innovations and innovations in technology we are able to provide this service for less than $1 per day.