Journeys 2015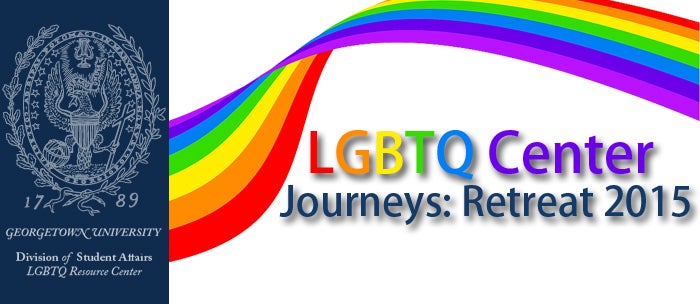 January 31- February 1, 2015
Location: Calganini Contemplative Center, Bluemont, VA
Applications have now closed for the 2nd Annual LGBTQ Resource Center Retreat—January 31-February 1, 2015.
This overnight experience will provide a contemplative space for undergraduate students, who identify as LGBTQ or Allies, to share stories, to reflect on individual and community formation, and enter into thoughtful dialogue about our various communities.  For the first time this year, we are inviting ALLIES to go with us, and more importantly for all of us to think about what "allyship" means in a more complex and intentional way. 
The retreat  is made possible through the generous support of the Tagliabue Initiative for LGBTQ Life. 
We will be able to take 24 new students; we are able to take "returners" if there is space available. We ask that you apply as a "returner" and let us know why you would like to go with us again.