Lavender Graduation 2020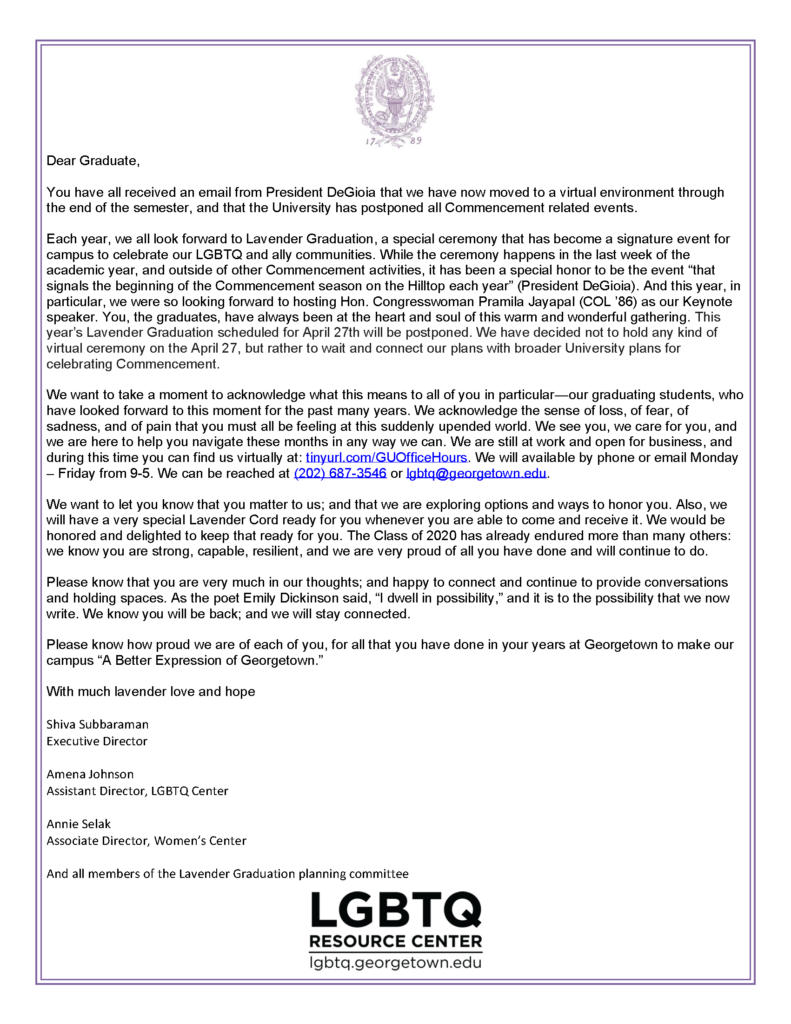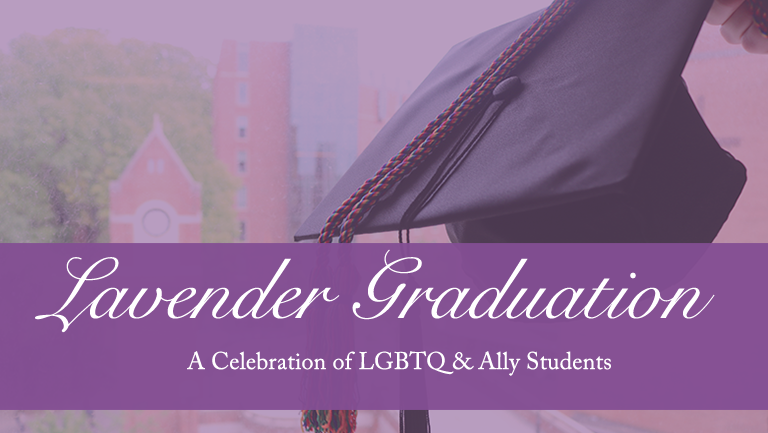 Monday, April 27, 2020
Great Room, Healey Family Student Center
Ceremony: 5:00pm – 6:45pm
Reception: 7:00pm – 9:00pm
Lavender Graduation is a special ceremony for LGBTQ and Ally undergraduate and graduate students to acknowledge their achievements, contributions, and unique experiences at Georgetown University. This is an opportunity to celebrate the graduating students and bring the community together, along with our distinguished guests, to share in our history and progress. For information on past Lavender Graduations visit: https://tinyurl.com/pastlavgrads
2020 Keynote:
Hon. Pramila Jayapal (COL. '86)
Member of Congress (WA-7)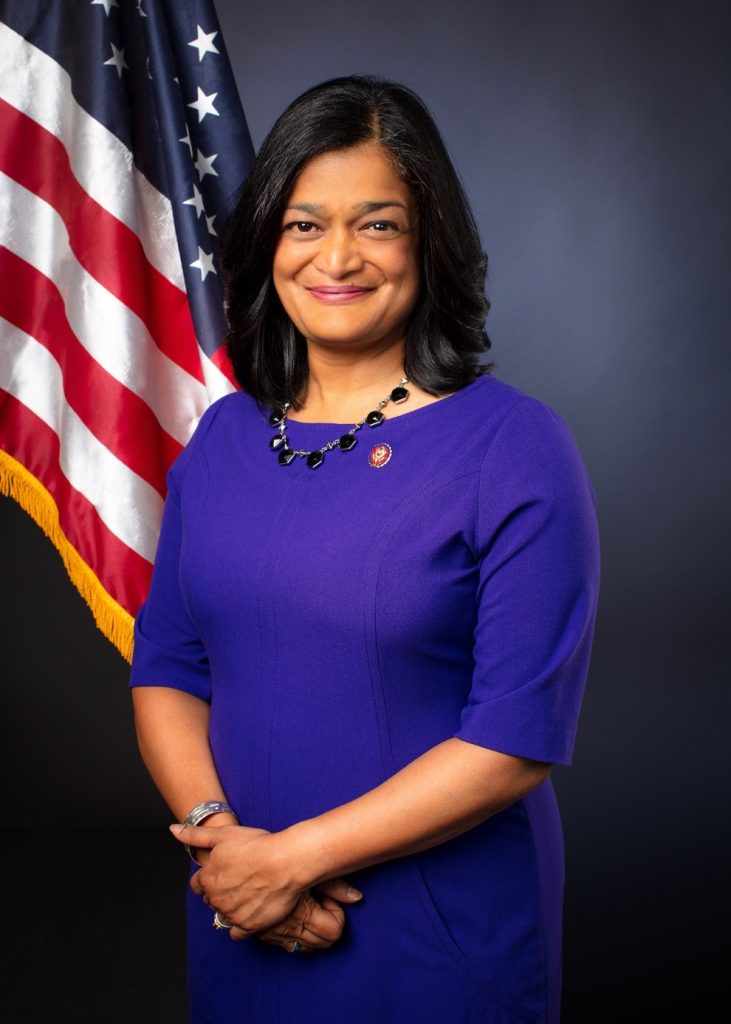 Congresswoman Pramila Jayapal is serving her second term in Congress representing WA-7, which encompasses most of Seattle and its surrounding areas. She is the first South Asian American woman elected to the U.S. House of Representatives and one of only 14 naturalized citizens currently serving in the United States Congress.
Congresswoman Jayapal is a member of the House Judiciary Committee, where she serves as Vice Chair of the Immigration Subcommittee, and on the House Education & Labor and Budget Committees. She is also the elected Co-Chair of the Congressional Progressive Caucus, which represents approximately 40% of the entire Democratic caucus; the Immigration Subcommittee Chair of the Congressional Asian Pacific Asian Caucus; and a Vice Chair of the Congressional LGBTQ Equality Caucus.
In Congress, Representative Jayapal has been a leader on immigration; has championed legislation to address income inequality; and has worked extensively on healthcare issues as the lead sponsor of the Medicare for All bill in the House. She is the author of the College for All Act, which would ensure every American has access to higher education. Prior to serving in elected office, Congresswoman Jayapal spent twenty years working internationally and domestically in global public health and development and is an award-winning national advocate for women's, immigrant, civil, and human rights. She spent a decade working on global health and development for the international nonprofit organization, Program for Appropriate Technology in Health (PATH), and as the founder and Executive Director of OneAmerica, the largest immigration advocacy organization in Washington State and one of the largest in the country.
She graduated from Georgetown in 1986, and received her MBA from Northwestern University. She is a published author: Pilgrimage to India: A Woman Revisits Her Homeland (2000). While at Georgetown, Jayapal was a Baker Scholar, and remains one for life, and has continued to be an active aluma.
She is married to Steve Williamson, a long-time labor leader and strategist, and is the proud mother of a gender non-conforming child Janak, stepson Michael, and 65-pound labradoodle, Otis.
More: Video LINK: https://tinyurl.com/jayapalspeech