Lavender Graduation 2015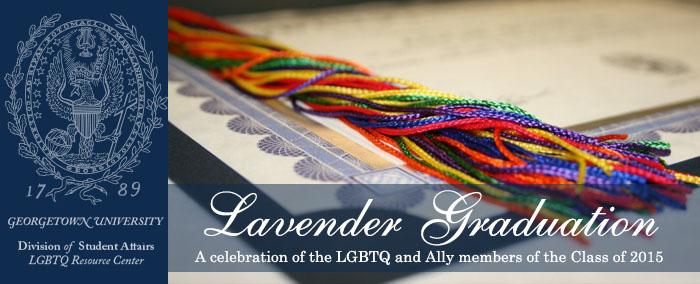 Wednesday, April 22, 2015
Great Room, Healey Family Student Center
Ceremony: 5:00pm – 7:00pm Reception: 7:00pm – 9:00pm
Lavender Graduation is a special ceremony for LGBTQ and Ally undergraduate and graduate students to acknowledge their achievements, contributions, and unique experiences at Georgetown University. This is an opportunity to celebrate the graduating students and bring the community together, along with our distinguished guests, to share in our history and progress.
2015 Keynote Speaker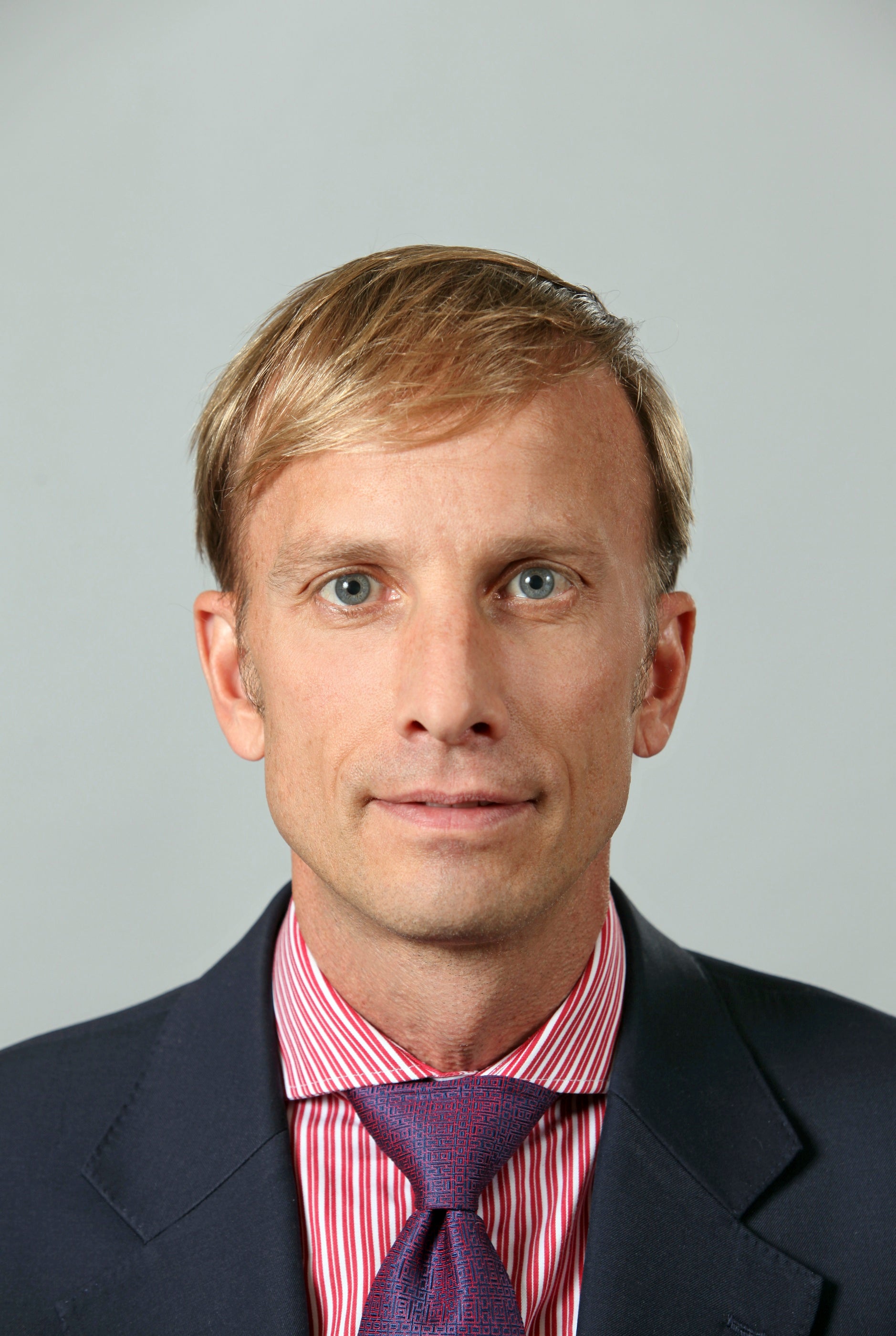 Hon. Mark Dybul (C '85, M '92, H '08) is the Executive Director of the Global Fund to Fight AIDS, Tuberculosis and Malaria. Dybul has worked on HIV and public health for more than 25 years as a clinician, scientist, teacher and administrator. After graduating from Georgetown Medical School, Dybul joined the National Institute of Allergy and Infectious Diseases where he conducted basic and clinical studies on HIV virology, immunology and treatment optimization, including the first randomized, controlled trial with combination antiretroviral therapy in Africa.
Dybul became a founding architect and driving force in the formation of the President's Emergency Plan for AIDS Relief, better known as PEPFAR. After serving as Chief Medical Officer, Assistant, Deputy and Acting director, in 2006 he was appointed as its leader, becoming U.S. Global AIDS Coordinator, with the rank of Ambassador at the level of an Assistant Secretary of State. He served until early 2009.
Dybul is a Professor of Medicine, Department of Medicine, Georgetown University School of Medicine, 2014 to present.  Dybul was co-director of the O'Neill Institute for National & Global Health Law Program at Georgetown University, where he was also a Distinguished Scholar.  He has written extensively in scientific and policy literature, and has received several Honorary Degrees and awards.  Dybul is recipient of the prestigious Timothy S. Healy, S.J. Award, which recognizes Georgetown alumni who commit to exemplary community or public service in support of humanitarian causes.
Watch Mark Dybul's Lavender Graduation 2015 Keynote address below:
2015 Lavender Graduation Award Winners
Commitment to the Campus Community
Matt Ferguson and Thomas Lloyd
Beyond the Gates
Craig Cassey Jr.
Bridge Builder
Esteban García
Outstanding Ally to the LGBTQ Community
Adriana Zinn
Staff Commitment to the LGBTQ Community
Bridget Sherry-Laizer and Rabbi Rachel Gartner
2015 Lavender Graduation Program
Invocation
Rev. Bryant Oskvig
Director, Protestant Chaplaincy
Welcome
Dr. Robert Groves
Provost, Georgetown University
Remarks and Introduction of Keynote Speaker
John J. DeGioia Ph.D., Col '79, Grad '95
President, Georgetown University
Keynote Speaker
Hon. Mark Dybul (C '85, M '92, H '08)
Executive Director of The Global Fund to Fight AIDS, Tuberculosis and Malaria
Presentation of Awards
Recognition of Graduates
Closing Remarks
2015 Celebration Partners

Office of the President
Office of the Provost
Office of Mission & Ministry
Alumni Association
School of Medicine
Georgetown University Law Center
School of Continuing Studies
Division of Student Affairs
Lavender Graduation 2015 Videos
Remarks from President John J. DeGioia
Keynote Speech: Hon. Mark Dybul
Senior Speaker: Kim Blair
Performance: Alex Waldon
Lavender Graduation 2015 Photos