Lavender Graduation 2016
Wednesday, April 27, 2016
Great Room, Healey Family Student Center
Ceremony: 5:00pm – 7:00pm
Reception: 7:00pm – 9:00pm
Lavender Graduation is a special ceremony for LGBTQ and Ally undergraduate and graduate students to acknowledge their achievements, contributions, and unique experiences at Georgetown University. This is an opportunity to celebrate the graduating students and bring the community together, along with our distinguished guests, to share in our history and progress.
2016 Keynote Speaker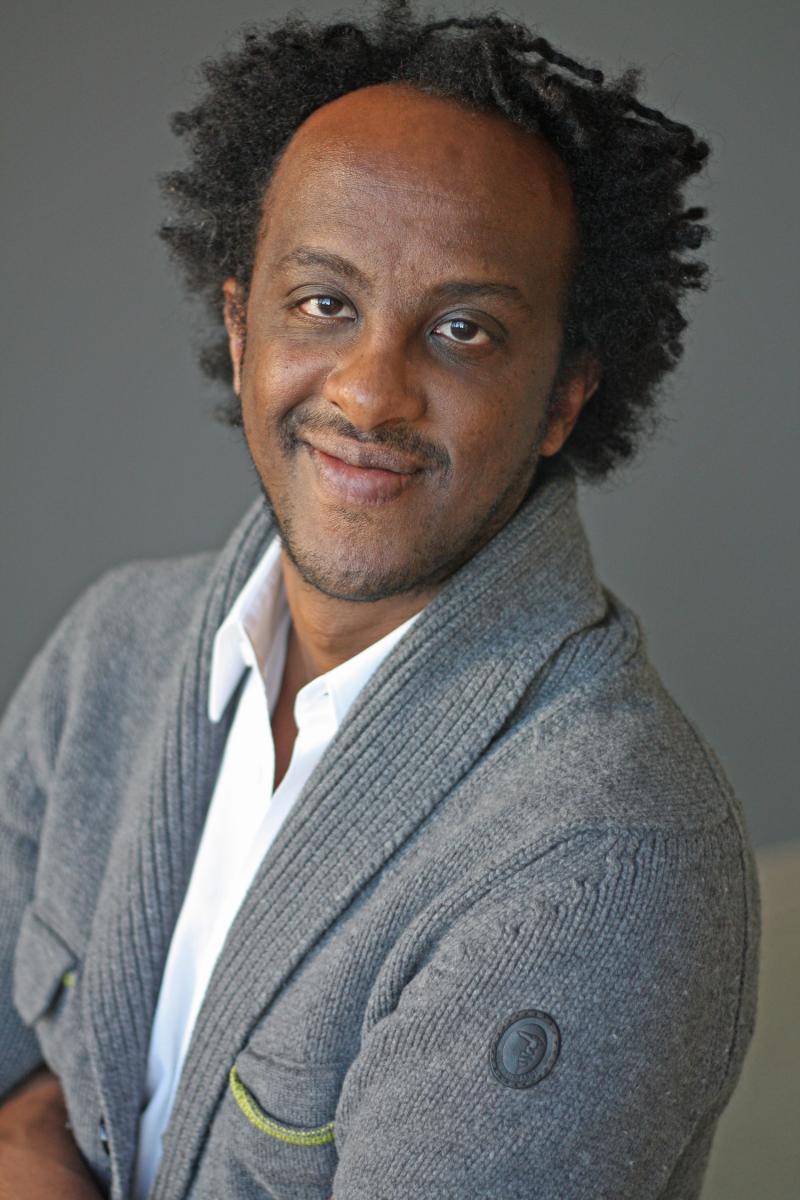 Dinaw Mengestu (C'00) is a MacArthur Fellow and award winning writer whose novels and nonfiction pieces explore the complexities of the African diaspora within the context of the United States. Originally from Addis Ababa, Ethiopia, Mengestu and his family immigrated to America in 1980 while fleeing the communist revolution. Mengestu's writing is concerned not only with the dislocations experienced by immigrants, but also with broader questions of identity, including how individuals define themselves by their dreams, their choices, and the place or places they call home. In 2014, he was named one of The New Yorker's top 20 fiction writers under age 40. Each of his novels, The Beautiful Things that Heaven Bears, How to Read the Air, and All Our Names have been well received by critics around the world.
In addition to his fiction writing, Mengestu is also a talented freelance journalist, recently making forays into war-torn regions of sub-Saharan Africa to write about life in Darfur, northern Uganda, and eastern Congo near the border with Rwanda. His journalism and fiction have appeared in such publications as Harper's, Granta, Rolling Stone, The New Yorker, and the Wall Street Journal.
Dinaw Mengestu received a B.A. (2000) from Georgetown University and an M.F.A. (2005) from Columbia University. He is the recipient of a 2006 fellowship in fiction from the New York Foundation for the Arts, and he was the Lannan Visiting Writer at Georgetown University in 2007. Mengestu was the 2012 MacArthur Genius Grant Recipient. He served as the Lannan Foundation Chair in poetics (2012-2015) at Georgetown University.
"It's hard sometimes to remember why we do anything in the first place. It's nice to think there's a purpose, or even a real decision that turns everything in one direction, but that's not always true, is it? We just fall into our lives."
― Dinaw Mengestu, The Beautiful Things That Heaven Bears
For more information:
2012 MacArthur Fellow (new window)
Understanding the Puzzles of Identity, All Our Names interview (new window)
2016 Lavender Graduation Award Winners
Commitment to the Campus Community
Eric Nevalsky
Beyond the Gates
Alexis Dever
Bridge Builder
Queen Adesuyi
Outstanding Ally to the LGBTQ Community
Candace Milner
Staff Commitment to the LGBTQ Community
Daviree Velazquez
Faculty Commitment to the LGBTQ Community
Maya Roth
Visit our archives to view previous Lavender Graduation Award winners.
2016 Lavender Graduation Program
Invocation
Chaplain Wendy Hamilton
Welcome
Prof. Chester Gillis
Dean, Georgetown College
Opening Remarks
John J. DeGioia Ph.D., Col '79, Grad '95
President, Georgetown University
Introduction of Keynote Speaker
Prof. Ricardo Ortiz
Chair, Department of English
Keynote
Dinaw Mengestu (C '00)
MacArthur Fellow, 2012
Lannan Chair of Poetics 2012-2015, Georgetown University
Senior Speaker
Presentation of Inaugural Tagliabue Faculty Research Award​
Prof Julia Watts Belser
Assistant Professor, Department of Theology
Presentation of Awards
Recognition of Graduates
Closing Ceremony
2016 Celebration Partners

Office of the President
Office of the Provost
Office of Mission & Ministry
Alumni Association
School of Medicine
Georgetown University Law Center
School of Continuing Studies
Division of Student Affairs
Lavender Graduation 2016 Videos
Remarks from President John J. DeGioia
Introduction to Keynote: Professor Ricardo Ortiz
Keynote Speech: Dinaw Mengestu (COL '00)
Senior Reflection: Bassam Sidiki
Closing Remarks: Shiva Subbaraman
Performance: Saxatones
Lavender Graduation 2016 Photos