Lavender Graduation 2018
Thursday, April 26, 2018
Great Room, Healey Family Student Center
Ceremony: 5:00pm – 7:00pm
Reception: 7:00pm – 9:00pm
Lavender Graduation is a special ceremony for LGBTQ and Ally undergraduate and graduate students to acknowledge their achievements, contributions, and unique experiences at Georgetown University. This is an opportunity to celebrate the graduating students and bring the community together, along with our distinguished guests, to share in our history and progress.
2018 Keynote Speaker: The Honorable Pamela K. Chen (Law '86)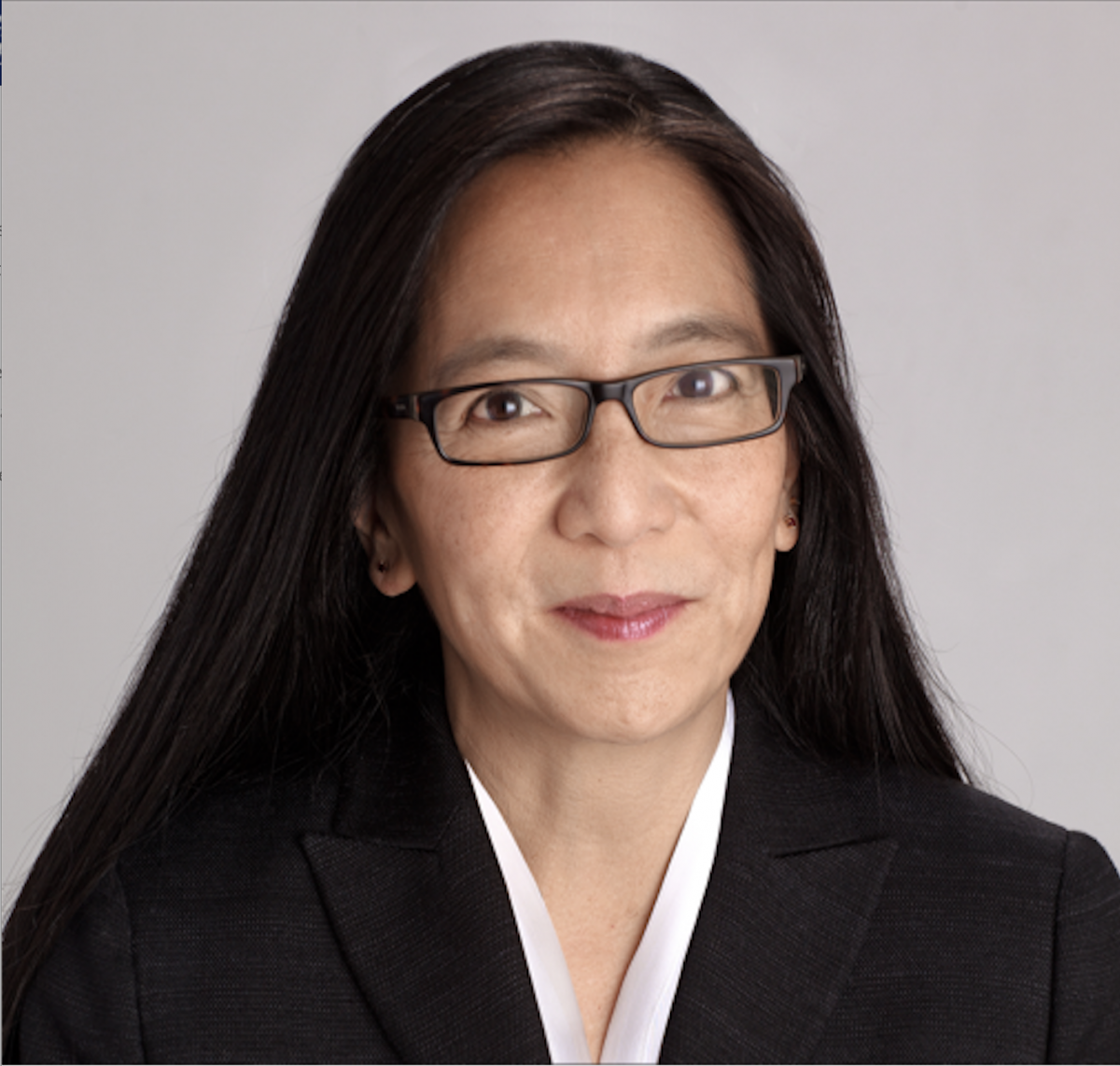 The Honorable Pamela K. Chen is a Federal District Judge in the Eastern District of New York in Brooklyn. She was nominated to the federal bench by President Barack Obama and sworn in on March 19, 2013. Judge Chen is the first LGBTQ identified Asian-American federal judge and only the second Chinese female federal district court judge. Since her appointment to the bench, Judge Chen has presided over a wide array of civil and criminal cases, including a civil lawsuit alleging religious profiling of Muslims by the New York City Police Department, the tax fraud prosecution of former U.S. Congressman Michael Grimm of Staten Island, New York, and the RICO prosecution of FIFA soccer officials and media company executives for engaging in a global bribery and kickback conspiracy.
Judge Chen currently participates in numerous community outreach and education programs, including pipeline programs such as the Sonia & Celia Sotomayor Judicial Internship Program, of which she is board member, and the New York City Bar Association's Enhance Diversity in the Profession Committee to increase the numbers of minorities, including members of the LGBTQ community, in the legal profession and the judiciary.
Before joining the bench, Judge Chen was an Assistant U.S. Attorney in the Criminal Division of the U.S. Attorney's Office for the Eastern District of New York, except for a brief period in 2008 when she served as a Deputy Commissioner in the New York State Division of Human Rights. During her tenure in the U.S. Attorney's Office, Judge Chen investigated and prosecuted cases involving terrorism, gang violence, drug trafficking, hate crimes, official misconduct, and human trafficking. As chief of the civil rights unit, Judge Chen oversaw the development of the Office's anti-human trafficking program, which resulted in the investigation and prosecution of scores of traffickers and the identification, rescue, and restoration of hundreds of survivors of trafficking, including transgender victims of sexual exploitation and violence. Judge Chen has received numerous awards in connection with her human trafficking work, including the Sanctuary for Families' Abely Award (which she received with Attorney General Lynch, in recognition of the anti-human-trafficking work done by the U.S. Attorney's Office under AG Lynch's leadership as U.S. Attorney), the U.S. Department of Justice Director's Award, the Freedom Network's Paul and Sheila Wellstone Award, the Immigration and Customs Enforcement Foundation's "Partnerships in Public Safety Award", and the Susan B. Anthony Award from the National Organization of Women's New York Chapter. In 2012, Ms. Chen also received the Women's Leadership Award from the Asian American Bar Association of New York.
Between 1991 and 1998, Judge Chen was a trial attorney in the Civil Rights Division of the U.S. Department of Justice, where she investigated and litigated institutional reform cases to protect the rights of individuals confined to state and local facilities, such as prisons, nursing homes, and centers for people with developmental disabilities and mental illness. During that time, she also civilly enforced federal health care access laws, including prevention of threats against reproductive health care providers.
Judge Chen began her legal career at the law firm of Arnold & Porter in Washington, D.C. She received her undergraduate degree from the University of Michigan in 1983 and her law degree from the Georgetown University Law Center in 1986.
Learn more:
2018 Lavender Graduation Award Winners
Commitment to the Campus Community
Grace Smith
Beyond the Gates
Zack Frial
Bridge Builder
Luiggy Vidal
Outstanding Champion to the LGBTQ Community
Laura Padilla Perez
Staff Commitment to the LGBTQ Community
Dean Samuel Aronson
Faculty Commitment to the LGBTQ Community
Professor Dana Luciano
Visit our archives to view previous Lavender Graduation Award winners.
2018 Lavender Graduation Program
Invocation
Fr. Mark Bosco, S.J.
Vice President
Mission & Ministry
Welcome
Dr. Reena Aggarwal
Vice Provost for Faculty Affairs & Professor
McDonough School of Business
Remarks on 10th Annual Lavender Graduation
John J. DeGioia Ph.D., Col '79, Grad '95
President
Georgetown University
Introduction of Keynote Speaker
Dean William Treanor
Executive Vice President
GU Law Center
Keynote
The Honorable Pamela K. Chen, Law '86
Federal District Judge
Eastern District of New York
A Reflection on Our Time at Georgetown
Zack Frial, SFS '18
Presentation of Awards
Recognition of Graduates
Melissa "Missy" Foy, Director of the Georgetown Scholarship Program
Justin Smith, Assistant Dean & Director of Student Success with the McDonough School of Business
Closing Ceremony
Lavender Graduation 2018 Videos
Remarks from President John J. DeGioia
Keynote Speech: The Honorable Pamela Chen (Law '86)
Senior Reflection: Zack Frial (SFS '18)
Special Recognition of Paul and Chan Tagliabue
Final Remarks: Grace Smith (COL '18)
Performance: GraceNotes
2018 Celebration Partners

Office of the President
Office of the Provost
Office of Mission & Ministry
School of Medicine
Georgetown University Law Center
School of Continuing Studies
Division of Student Affairs