OUTober 2013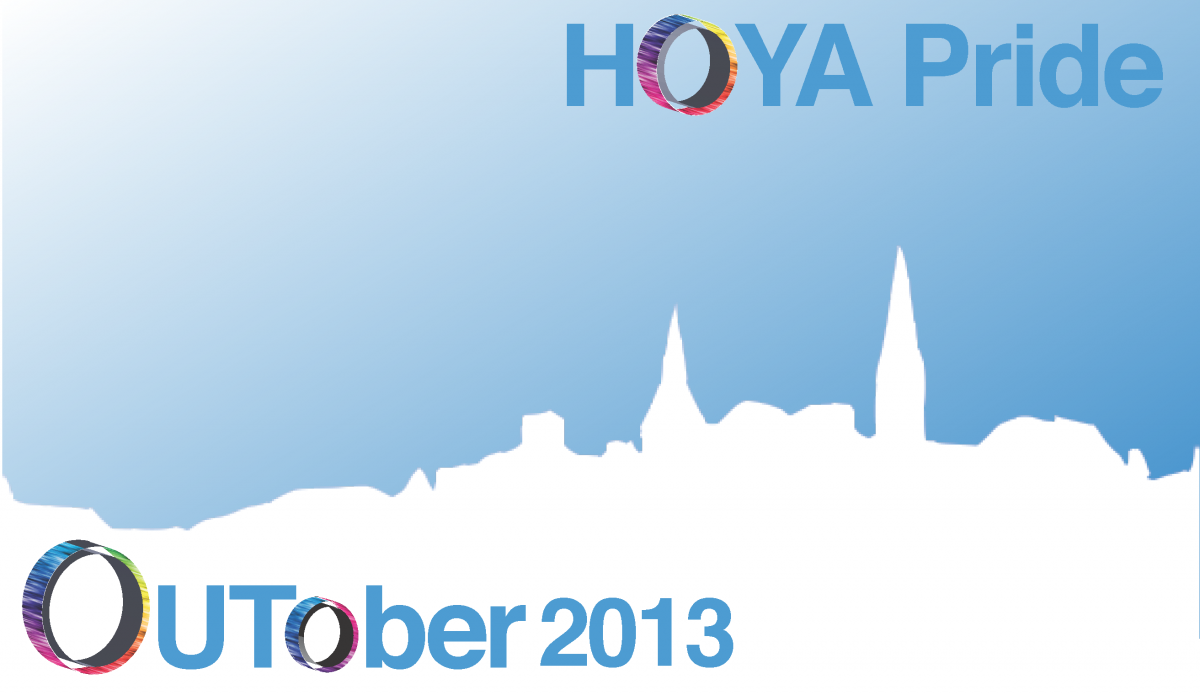 OUTober2013 // October 7th – November 7th
OCT 4: LGBTQ FAMILIES, 3 PM
Location: LGBTQ Resource Center
Joining us for this coffee hour are Charles DeSantis, (AVP of Benefits), and Michelle Ohnona (WGS), who are both LGBTQ parents. Hear from them about the joys and challenges of being LGBTQ parents.
OCT 7: MIA MINGUS: DISABILITY JUSTICE IS QUEER LIBERATION, 7 PM
Location: WGR 311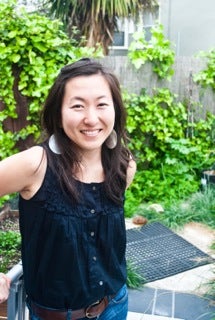 Mia Mingus is a nationally known queer, physically disabled woman of color, Korean transnational adoptee writer, organizer, and community builder. This talk will explore how the oppression of queer/LGBT people is linked to the oppression of disabled people, and suggest a new paradigm for "disability justice."
OCT 9: RU READY, 7 PM
Location: Copley Formal
RU Ready is a campus wide sponsored program to raise awareness about sexual assault and assist community members in helping friends and family members. Come hear a survivor's story and participate in a facilitated dialogue with fellow Hoyas.
OCT 11: COMING OUT IN RED SQUARE, 10 AM – 3 PM
Location: Red Square
Come join GUPride's annual Coming Out Day. We are a Better Georgetown today, but there are still challenges. This event will feature a door through which students "come out" as proud LGBTQ Hoyas and Allies. Be sure to wear your " I AM" t-shirt through out the day to promote visibility and awareness. There will be stories and tie-dying!
OCT 11: COMMUNITY BBQ, 3 PM
Location: Mid-Campus Terrace (Near Sellinger Lounge)
Join us in a celebration of LGBTQ life on campus. We ask all to gather to get to know one another, show solidarity and support, and welcome Fall. All are welcome!
OCT 16: BEYOND GAY MARRIAGE: RACE, CLASS, & THE FUTURE OF THE LGBTQ MOVEMENT, 7 PM
Location: WGR 201A
The event will include a group of panelists from various backgrounds representing their organizations in DC, or simply talking from their own personal experience. The over-arching goal of the discussion is to shed light upon other intersectional issues that are not at the fore-front of the LGBTQ Rights Movement, but do have a great toll on our LGBTQ population globally. These intersections include socio-economic status/class, ability, immigrant status, race, and gender-related issues (to name a few). We hope that by increasing awareness, and providing resources to organizations that work on these intersecting issues, we can move our aspiring Hoya leaders to engage with and address these topics in both the near or distant futures.
OCT 18: LGBTQ PRAYER GROUP, 3 PM
Location: LGBTQ Resource Center
Joining us for this coffee hour is the amazing Fr Pat Rogers S.J. and members of the LGBTQ Prayer Group about being religious and LGBTQ at Georgetown. People of all faiths and beliefs are invited to come and share some reflection.
OCT 22: QUEER LOVE, INTIMACY, AND RELATIONSHIPS, 7 PM
Location: MAG 102
Join GU Pride along with staff from Health Education and CAPS to discuss how we can have healthy relationships in the LGBTQ communities. Since many of our relationships are outside the "norms" of traditional relationships, we have little to guide us as models. Come explore the characteristics of healthy relationships, including the importance of communication, and safe sexual relations. Come share your relationship stories or come ask questions!
OCT 24: PERFORMING THE TRANSMASCULINE, 5:30 PM
Location: McNeir Auditorium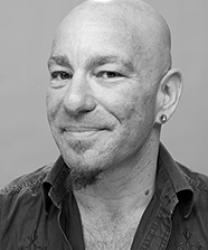 In this approximately 50 minute performance and video lecture-demonstration, Lazlo Pearlman, will present excerpts of his last twelve years of theatrical work using and exploring his transmasculine body, experience, and history. Drawing on his work over the last decade, from films to solo shows to installations, he will present the uses, power, and effects of exploring his transmasculine body onstage. The performance also includes work-in-progress, "Strings Attached", which looks at joining the fold of orthodox Judaism as a metaphor for transitioning into a possible "fold" of masculinity.
OCT 26: AIDS WALK, 7 AM
Location: Front Gates of campus
Annual 5K fundraiser for Whitman Walker Health. In a city where 1 in 20 adults has HIV, and 1 in 4 don't know about it, this is particularly significant. A group will meet at the front gates at 7:00am to travel together to the 9:15 start. Register at: aidswalkwashington.orgTeam Name: LGBTQ Hoyas
OCT 29: LGBTQ FACULTY, STAFF, & GRADUATE STUDENT LUNCH, 12 – 1:30 PM
Location: Leavey Program Room
LGBTQ faculty, staff, and graduate students have continued to grow and thrive on the Hilltop. Join us for a brown bag hour to connect and to get to know one another, and share our experiences.
NOV 5: TROOPS IN THE OPEN: LEADERSHIP IN A POST-DADT MILITARY, 6:30 PM
Location: LGBTQ Resource Center
Join us for an important discussion on how life has changed or not changed post-DADT in the military. Even as we continue to make immense strides in implementing the policy, challenges remain. Hear from those who worked for the repeal of DADT, and those who served and serve.
NOV 7: OUR TIME: FAITH & SEXUALITY IN THE 21ST CENTURY, 7 PM
Location: Makóm: A Jewish Gathering Space (Leavey Center)
A panel discussion on the roles of LGBT people in religious and faith contexts. We will hear from speakers with varied historic, ideological, doctrinal, and modern perspectives on religion. Speakers will reflect on their experiences working with LGBT people of faith and speak on how we can more peacefully integrate LGBTQ identities with faith, spirituality, and religion.
OUTober 2013 Photos