OUTober 2014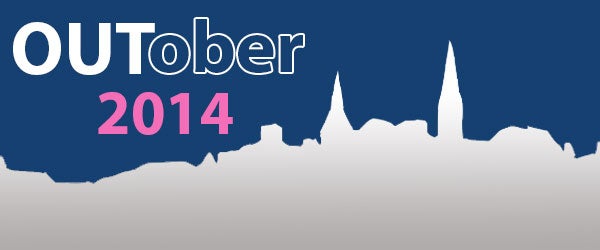 OUTober 2014 // October 1st – November 20th
OCT 1: RAQUEL GUTIERREZ: WEST COAST WITNESSING, 6 PM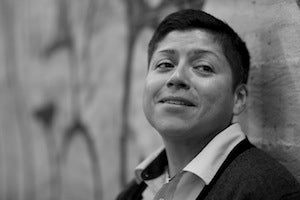 Location: Leavey Program Room
Raquel Gutiérrez reads poetry from two chapbooks released in 2014 called Breaking Up With Los Angeles and #WhiteBoo, released on chapbook press Econo Textual Objects. She will also read from an essay in process called Radical Narcissim, a meditation and exploration on the self in personal historical terms and in relation to community. She explores how finding/creating/nurturing queer community building allows for radical queer selves to emerge in the face of quotidian threats from the varieties of institutions that attempt to interpellate queer, brown, working class subjects. Visit Raquel's Website for more information.
OCT 6 – 9: CAMPAIGN: I AM #OUTforGU, 11AM – 4PM
Location: Tables in Red Square and Leavey
This week we are launching the #OUTforGU campaign.
The theme for our LGBTQ Heritage Month is OUT FOR. It is a reference to the Out For Change campaign in 2007 that formed as a response to hate crimes against Georgetown students, which culminated in the creation of the LGBTQ Resource Center. The theme OUT FOR also echoes Georgetown's Jesuit values, highlighting the commitment and responsibility of Georgetown students as "men and women for others." The theme marks an evolution of the traditional OUTober mantra, which has been I AM, and attempts to build on it.  The new campaign for this year takes the visibility and disclosure of I AM, and adds a call to action, OUT FOR. This call allows for people not only to identify themselves, but  to express what they are passionate about and committed to changing.
We encourage you to participate in our campaign by:
1.     Submitting your profile online by using this form, or
2.     Stopping by the tables (or the Center from 10AM-5PM Monday-Friday) to have your picture taken and fill out a profile; and
3.     Tweet your responses to the campaign with #OUTforGU
CLICK HERE to like the LGBTQ Resource Center Facebook page and view the campaign images!
OCT 8: ARE YOU READY? 7 PM

Location: Copley Lounge
Are You Ready? is a campus wide sponsored program to raise awareness about sexual assault and assist community members in helping friends and family members. The 12th annual Are You Ready? will take place on October 8, 2014! If you are interested in joining Are You Ready? or becoming a member of the Sexual Assault Peer Educators please email womenscenter@georgetown.edu
OCT 10: COMING OUT IN RED SQUARE, 11 AM – 3 PM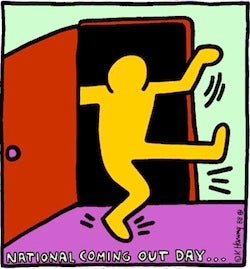 Location: Red Square
Come join GUPride's annual Coming Out Day. We are a better Georgetown today, but there are still challenges. This event will feature a door through which students "come out" as proud LGBTQ Hoyas and Allies. Be sure to wear your "I AM" t-shirt through out the day to promote visibility and awareness. There will be stories and tie-dying!
OCT 15: FOOD & FRIENDS: LGBTQ PERSONS FOR OTHERS, 8 PM
Location: Meet at 37th and O Street (front gates of campus)
GUPride is partnering with local DC organizations to prepare meals for disadvantaged LGBTQ persons in DC. Reflections on the experience will follow the food preparation. Visit their website for more information about the Food & Friends organization.
OCT 17: PROFESSOR MARCIA CHATELAIN: COFFEE HOUR, 3 PM – 5 PM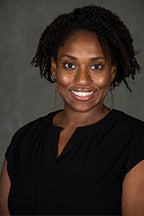 Location: LGBTQ Resource Center
Join us in welcoming Dr. Marcia Chatelain to the LGBTQ Resource Center Coffee Hour to discuss a range of issues facing African Americans today. Dr. Chatelain is the originator of #FergusonSyllabus, which sparked a national conversation about the role of educators in the crisis in Ferguson, Missouri.
OCT 21: RUBY JADE CORADO: INVISIBLE OTHERS, 7 PM
Location: Herman Room, Healey Family Student Center
Ruby Jade Corado will discuss her experiences and the work she does as a local LGBTQ Latina activist and advocate for the most vulnerable sectors of our community. Corado is the founder and Executive Director of Casa Ruby, the first multicultural and bilingual LGBT center, which provides a range of services. Visit Casa Ruby's website here for more information!
OCT 22: FILM SCREENING: CALL ME KUCHU, 7:30 PM
Location: Old North Student Lounge
Join Public Policy OUT as we prepare for our November panel on LGBT rights with a screening of a documentary on the struggle for LGBT rights in Uganda as examined through the life and murder of activist David Kato.
OCT 23: QUEER CARIBANA, 7 PM
Location: The Black House
Join the Caribbean Culture Circle in welcoming speakers to discuss the state of affairs for LGBTQ Persons in the Caribbean.
OCT 24: LGBTQ OPEN HOUSE: HOMECOMING, 2 – 5 PM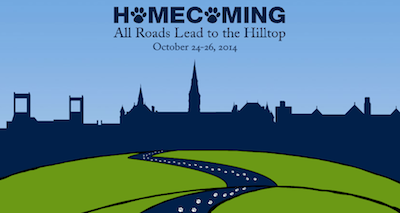 Location: LGBTQ Resource Center
Join the LGBTQ Resource Center in celebrating LGBTQ History Month with an open house during "OUTober." Connect with current students and alumni and learn about the wonderful work of the LGBTQ Resource Center.
OCT 25: WALK TO END HIV, 7 AM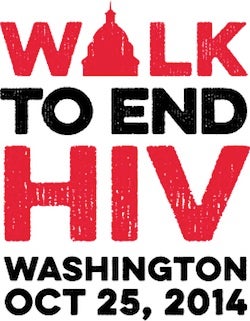 Location: 37th & O Street (Front gates of campus)
Annual 5K fundraiser for Whitman Walker Health. In a city where 1 in 20 adults has HIV, and 1 in 4 don't know about it, this is particularly significant. A group will meet at the front gates at 7:00am to travel together to the 9:15 start. 
OCT 29: DR. BETTINA LOVE: I AM OUT FOR "ANGELIC TROUBLEMAKERS:" QUEER IDENTITY & SOCIAL JUSTICE, 6:30 PM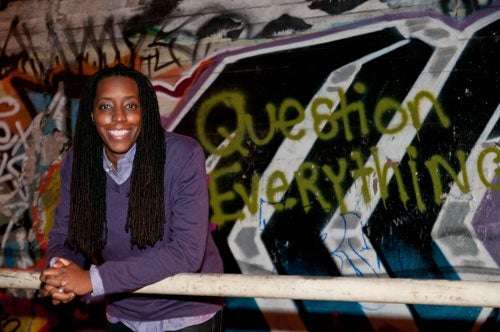 Location: Social Room, Healey Family Student Center
The workshop will tackle the intersectionality work necessary to be queer and fighting for social justice. Through a Black queer identity matrix (Howard, 2014), Dr. Love will discuss how, when exploring and analyzing the struggles and success of communities of color, queer identity can be expanded as a framework to speak truth to power in the quest for equity and justice.
Watch Dr. Love's Ted Talk titled "Hip hop, grit and academic success" below.
NOV 5: ELEGANT INDIFFERENCE: CLASS AND PRIVILEGE IN LGBTQ COMMUNITIES, 7 PM
Location: 208 White-Gravenor
LGBTQ communities respond strongly to external opposition, but what about inequities within? Drawing on our Jesuit and Civil Rights understandings of social justice, this session will explore how class and privilege intersect our LGBTQ communities; and how we can develop effective strategies for combating these within ourselves and our communities.
NOV 7: #LOUDFORGU: QUEER OPEN MIC, 6 PM
Location: Leavey Program Room
As we move forward in OUTober we invite all members of the Georgetown LGBTQIA community to express themselves by sharing essays, poems, or other reflections in a safe and affirming space. Everyone is welcome to either share, or just sit for a study break.
NOV 12: A LUTA CONTINUA, 1PM-2PM
Location: Executive Conference Room, ICC 7th Floor
Public Policy Out (PPOUT) and The Africa Forum invite you to join a panel discussion on the status of human rights for LGBT individuals in Africa. 
NOV 18- 20: TRANS* REMEMBRANCE
Display will be available Tuesday, November 18th through Thursday, November 20th.
Closing Event, Thursday, November 20th at 8pm
For the National Trans Day of Remembrance, there will be a screening of a few short films followed by a reflection on Trans issues on campus and nationally.
In Partnership With:
Office of the President
Office of the Provost
Campus Ministry
Alumni Association
The Africa Forum
African American Studies Program
The Black House
Black Student Alliance
Caribbean Culture Circle
Casa Ruby
The Center for Social Justice
CMEA
College Democrats
CORP
The Davis Center
Food & Friends
GALA
GU Pride
Grad Pride
GU Women of Color
GUSA
Health Education Services
Hoyas for Immigrant Rights
The Kalmanovitz Initiative
MEChA
Med Alliance
P-POUT
Department of Sociology
Solidarity Committee
Theatre & Performance Studies
United Feminists
Women's & Gender Studies Program
Women's Center
OUTober 2014 Photos