Lavender Graduation 2017 Pre-Registration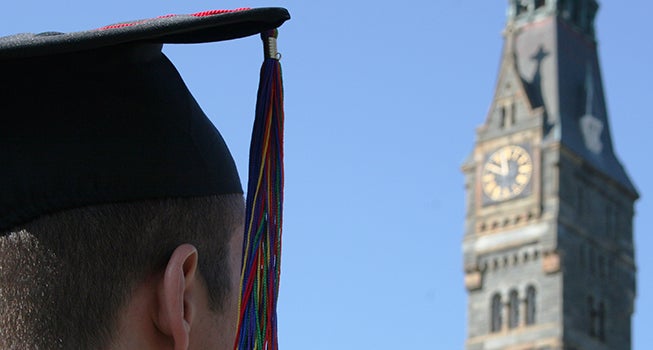 We are happy to announce our 9th annual Lavender Graduation on the Hilltop: a ceremony that celebrates the contributions of our LGBTQ and Allied communities to making GU a more open and inclusive space. We would love to see you there: please sign up here to be added to our invitation list.
Thursday, April 27, 2017
Great Room, Healey Family Student Center
Ceremony: 5:15pm – 7:00pm
Reception: 7:00pm – 9:00pm
Lavender Graduation Sign Up Process
  1. Pre-Registration :  You can submit your name and/or names of all others who you would like to be a part of the ceremony with you here. Invite those who have been a part of your journey here on campus. This does not mandate anyone's participation nor sign them up officially. 
Deadline for Pre-Registration: January 27, 2017
2. Registration : Official registration will open end of January, and you may register then if you missed the pre-registration deadline. All are welcome to register to attend and to participate in the wonderful ceremonies.
If you are a faculty or staff member, we encourage you to submit the names of students who you think would be interested in participating in Lavender Graduation this year. If you are a faculty or staff member and wish to attend Lavender Graduation, please register here.